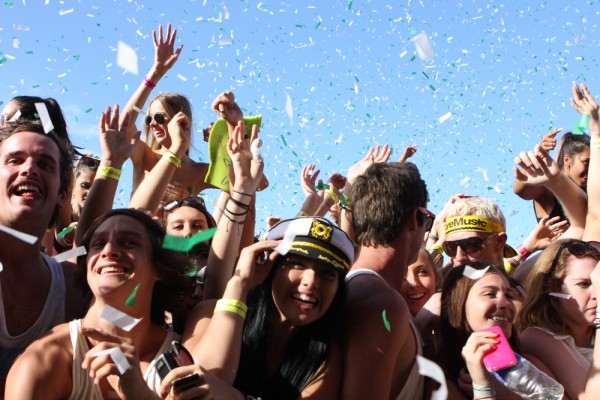 There are a lot of small details to plan out when you are throwing a party. No matter what the occasion, there are always ways that you can individualize things for the event. Custom labels are easy to make and easy to apply, making them a great option for parties. With a simple design, labels can turn ordinary products into fun touches at any event.
Baby Showers
Few things in life are as anticipated as much as the birth of a baby. Because of this, many people have their child's name picked out before the baby arrives, giving you a great opportunity to customize a lot of the baby shower around that name. You can print the child's name on the party favors, as a candy bar wrapper, or as a label on a drink, and the guests will take it home and have a nice keepsake and reminder of the experience.
Wedding Reception

Monogrammed refreshments at a wedding reception are a fun way to personalize the entire event. Water, wine, soda pop, and beer are common drinks served in bottles at a reception, depending on the theme. These are easy to customize with a nice wrap-around design or even having a label applied with monogrammed labels of the couple's initials and wedding day.
Another popular thing to do at reception is to put out a candy table where guests can fill little cellophane bags with treats as they are leaving. These are fun for guests, and using labels to personalize the empty bags to commemorate the day is a fun touch.
Birthday Parties

There are a few birthdays that are a bit more significant than others and warrant bigger parties. Whether it is a bar-mitzvah, a sweet 16, or an 18th birthday party, these events are a perfect opportunity to go a bit overboard with.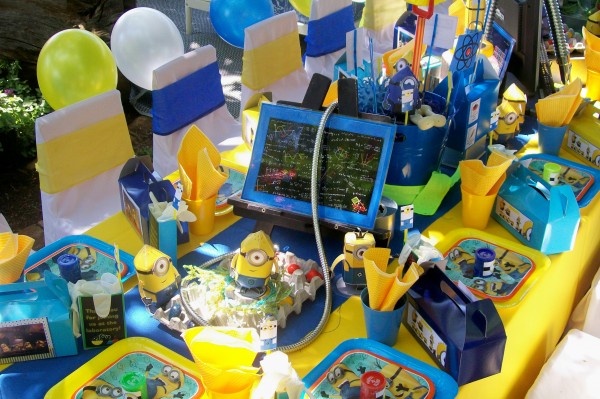 A 21st birthday is a great time to add a personalized wrapped label around all the alcoholic bottled drinks. Party poppers, kazoos, and other fun trinkets can also be labeled with a variety of messages for a younger crowd. "Happy Birthday," "Mazel tov," an age, a name, or any type of inscription like these would be appropriate to put on a label to help personalize them.
On the opposite side, using labels is a great way to make a bag or wrapped gift more personalized to the birthday boy or girl. While you can always just put the basics of who the present is for and from, you can also get fancier by adding a quote or a personalized message instead of using a card.
Office Parties
Companies that have a lot of employees in various departments know that their staff may not all know each other. A lot of office parties are designed for everyone to get acquainted. Some involve families and others are just retreats for team building exercises. Either way, the company can print up name tags for everyone to wear and make it easy for everyone to get to know each other. While some find it is worth the effort to print every name individually, others may just decide to make up their own custom label on which each employee can write their own name on in the space provided.
Of course, it would not be a company party without some merchandise or "swag" given out. If you are in charge of picking the items, you can easily add a label with the company insignia to the products to make them more appropriate.
Party Labels
No matter what the party is for, the right labels can help to make food, prizes, and gift bags more personal for the person the party is being thrown for, or for those who are attending the party. Either way, try using some creative labels at your next party for a more personalized feel and memorable experience.